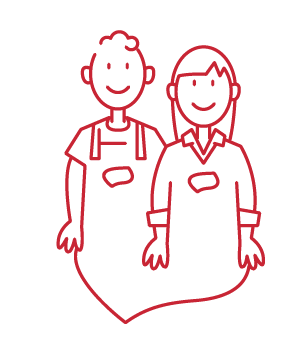 Our recruitment policy is designed to attract a diversified and talented group of people who, just like us, have TOP values at heart. Details about our diversity policy, are accessible here.
We are committed to long-term employment and offer our employees a pleasant, challenging, inspiring and safe working environment.
We also make sure that our employees feel good and flourish at Lotus Bakeries. How? Via training, development and constant challenge. This way, the acquired know-how stays in the company sustainably.
Consult the policies & reports relating to our Employees pillar.
CONTRIBUTION TO THE SDGS
Within our Employees pillar, we focus on 3 Sustainable Development Goals issues by the United Nations:
 

2021 Status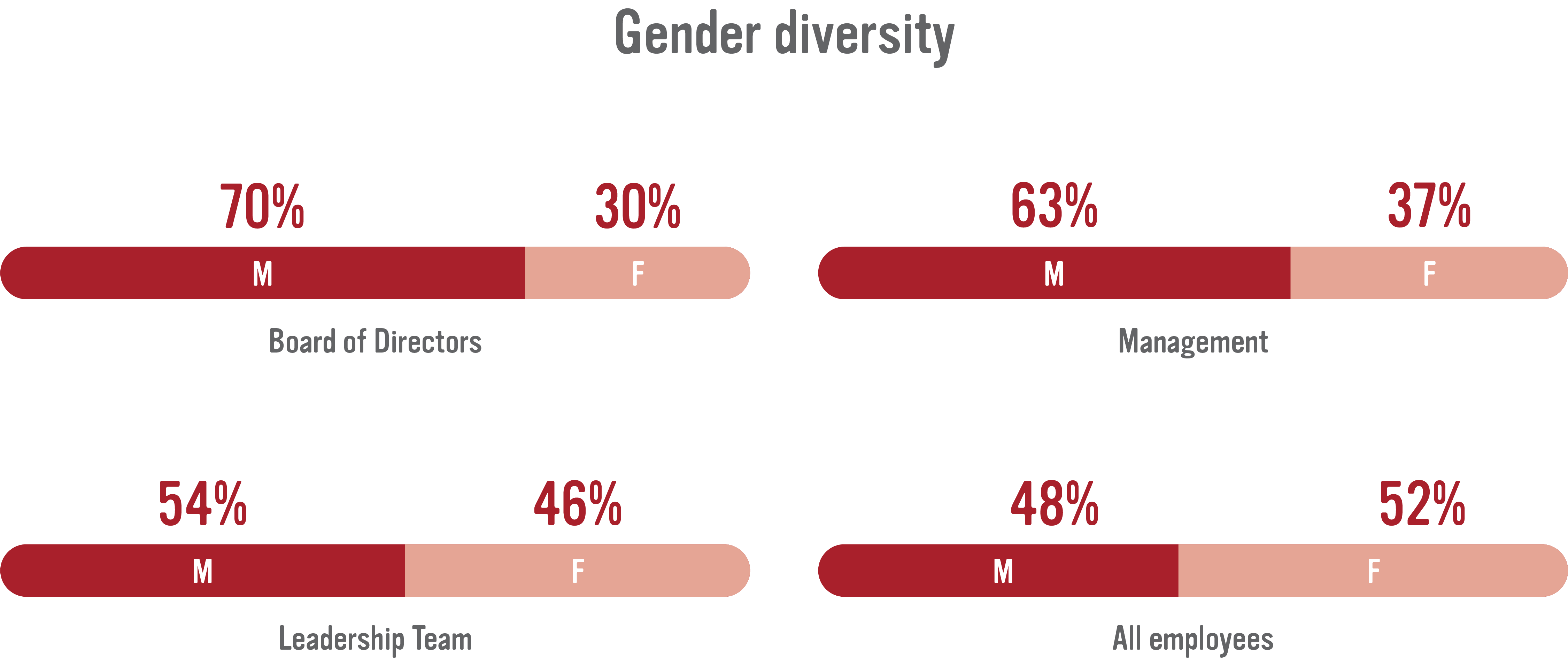 Parameters
Gender diversity

Unit

2021

2020

2019

Board of Directors
%

70 M | 30 F

70 M | 30 F
70 M | 30 F
Leadership team
%

54 M | 46 F

58 M | 42 F
60 M | 40 F
Management
%

63 M | 37 F

60 M | 40 F
60 M | 40 F
All employees
%

48 M | 52 F

48 M | 52 F
47 M | 53 F

Geographic distribution

Unit1

2021

2020

2019

Belgium
#

1,233
597 M | 636 F

1,073
1,063
South Africa
#
443
191 M | 252 F
314
289
Netherlands
#
229
129 M | 100 F
258
233
United Kingdom
#
120
50 M | 70 F
152
154
France
#
139
72 M | 67 F
140
140
United States
#
92
49 M | 43 F
97
71
China
#
28
14 M | 14 F
29
24
South Korea
#
19
8 M | 11 F
21
21

Sweden

#
23
18 M | 5 F
22
21
Other (AT, CHE, CZ, DE, ES, IT, HK)
#
72
35 M | 37 F
49
40
TOTAL
#
2,398
1,163 M | 1,235 F
2,155
2,056

Safety in the workplace

Unit

2021

2020

2019

Total occupational accidents involving absence from work 
#

52

62

45
Total occupational accidents per average headcount
%
2.26
2.80
2.47
1 Employees as at 31/12/2021
MyLotus brings together the Group's key HR processes and data
As explained by Evy Van den Brande, HR Project Leader
"The new tool is the central info point for everything to do with HR."