United Nations Sustainable Development Goals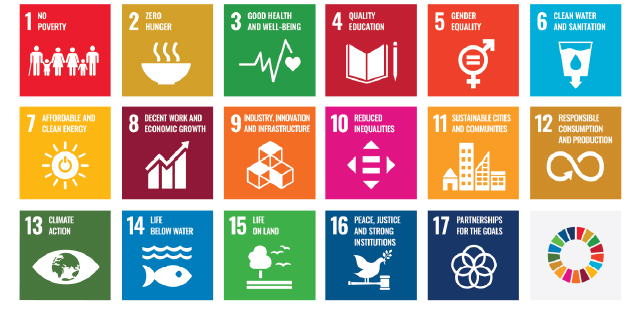 Lotus Bakeries uses the Sustainable Development Goals (SDGs) as a framework and guide for determining its sustainability strategy, priorities and action plans. The SDGs were set in 2015 by the United Nations General Assembly. They comprise 17 goals intended to be achieved by 2030.
For more information about the SDGs, we refer to the dedicated UN page.
---
Our contribution is focused on those goals where we can make the greatest and most direct impact. For each of our pillars, we have defined those SDGs that we directly support via our sustainability strategy. Click through to find out more about our Environment, Employees and Community pillars.
UN Global Compact
In March 2021, Lotus Bakeries signed the United Nations Global Compact.
The UN Global Compact is a global sustainability initiative for companies brought into being by the United Nations. By doing so, Lotus Bakeries commits to comply with the Ten Principles of the United Nations in the areas of human rights, labour, environment and anti-corruption and to incorporate them into its strategy, culture and day-to-day activities.
Lotus Bakeries commits to take part in projects promoting the broader development goals of the United Nations, in particular the 17 Sustainable Development Goals or SDGs. Our participation in the UN Global Compact also means that we renew our commitment on a yearly basis and report on the progress of our efforts to implement the Ten Principles.
Note on validation
The sustainability pages have been validated by PwC Bedrijfsrevisoren BV. This validation took place in accordance with the International Standard on Assurance Engagements (ISAE) 3000, a model that has been developed for providing assurance for non-financial data. The assured indicators are marked throughout the text by ✓.
The assurance report can be found via our Policies & reports.