Boosting a healthy lifestyle
When it comes to improving children's health, we can't but involve the entire community surrounding the child. Based on this reasoning, the JOGG organisation is partnering up with public and private partners to improve healthy eating and a healthy lifestyle among young people.
Partnership
Our site in Geldrop is one of those partners. We are conscious about the challenge of obesity and overweight. With our partnership we want to stimulate children to follow a healthy diet from a young age. We continuously try to improve our range of products to contribute to this.
Healthy school canteens
As part of our ambition, we have also signed up for the 'healthy school canteens' initiative. This means we help schools by offering healthy alternatives for break time. Our BEAR, Nakd, Snelle Jelle and Peijnenburg Zero brands are just the right fit.
Besides school canteens we also offer our healthy snacks to the local sports club, the zoo and other locations where there are a lot of children. This way the entire environment will have tasty, healthy alternatives to offer.
Discover more about JOGG [Dutch content].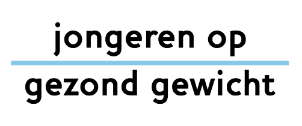 Giving children a healthy lifestyle means giving them tasty, healthy alternatives at every possible moment. At home, at school and at their sports club.
Sales Manager Out of Home